How Does CBD Work With the Skin?
---
Our bodies produce its own naturally-occurring cannabinoids called endocannabinoids (they're not related to the actual cannabis plant) which helps the skin with the regulation of different proteins and hormones, and human skin tissues have shown to have both CB1 and CB2 receptors. CBD has the same receptors as our skin and can respond well with the cannabinoid receptors on our skin cells, which in turn keeps your skin in homeostasis. Basically, it supports the body's own natural process to provide a smoother, clearer, and a calmer complexion.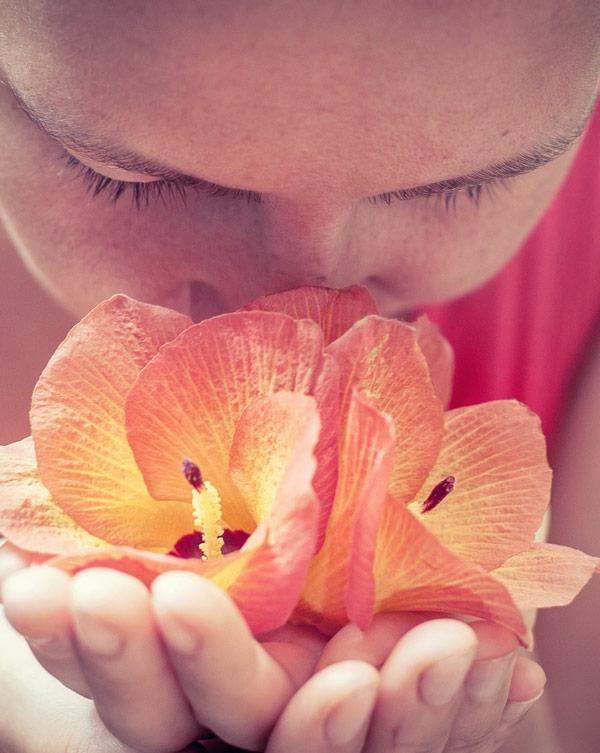 What To Look For in CBD Skin Care?
---
With so many new products containing CBD popping up on shelves everywhere, knowing which to choose can be confusing.
To be sure that you are getting a quality CBD skin care product, look for the word Full Spectrum CBD, this means that it contains all the cannabinoids present in the plant. Any products that list 99% pure or CBD isolate has removed all of the organic matter from the extract which is missing all the potent cannabinoids
It is also important to research where the CBD is sourced and how potent it is (how many milligrams it contains). If a brand is not listing the potency of CBD, it raises questions as to how much CBD is in the product and is there enough to actually perform its function properly.
There is No Guesswork With KULCBD Skin Care!
---
KULCBD beauty skin care products contain Full Spectrum, farm-to-factory-to-formulation in the US and we control the source and manufacturing of our CBD hemp extract. Every product provides for you the potency of CBD, so there is no guesswork.
KULCBD has made it easy to experience all the benefits that CBD has to offer with a luxurious 5-step, easy to use system called Get Glowing Beauty Kit that was designed to work synergistically together to provide the most effective results for the appearance of healthy skin. Besides Full Spectrum CBD, each product contains hydrating essential fatty acids, repairing vitamins, essential antioxidants and balancing probiotics to provide calmness, smoothness, clarity of tone and overall healthy, youthful appearance inside and out!
Using a skin care system is important because it assures that all of the ingredients of each product works in harmony without interference with the next and this minimalist line contains ingredients that will benefit every skin type.
---
A sulfate-free cleanser with apricot seed powder to gently clean and polish the skin allowing for the benefits of CBD, Apple Fruit Extract, Probiotics, Green Tea and Panthenol (Pro-vitamin B5) to do their job of hydrating, brightening, freeing clogged pores and strengthening lackluster skin.
This daytime moisturizer contains Trehalose, Galactorabinan, and Scendesmus Rubescens Extract to work together to provide a physical barrier against harmful polluting agents to help neutralize and strengthen the skin from damage and premature aging. It also contains Hemp Seed, CBD, Jojoba, Shea, Green Tea, Chia Seed and Marshmallow Root extracts, rich in antioxidants and nourishing fatty acids which form a protective seal over the surface of the skin to help improve the skin's appearance from damaging effects of the environment.
Is a cocktail of natural Hemp Oil, CBD, Squalene, Sweet Almond Oil, Milk Thistle, Borage Oil, Elderflower, Tamanu Oil, Camellia Oil, Rose Hips, and Evening Primrose Oil that are rich in Omega-3, 6 and 9 fatty acids, vitamins and antioxidants that fortifies and strengthens the natural skin barrier while trapping in extra nourishment and moisture retention. This serum provides calmness, smoothness, protection, clarity of skin tone and an overall healthy youthful glow.
When it comes to reversing the signs of skin aging, Retinol is hands down the industry's gold standard ingredient. It has the power to assist in accelerating skin renewal and reduces the appearance of wrinkles, fine lines, clogged pores and age spots, revealing firmer, smoother and more evenly-toned skin while you sleep.
This luxurious, restorative cream also includes Probiotics Pseudoalteromonas Ferment Extract, Chlorella Vulgaris Extract, and Lactobacillus Ferment. These ingredients boost the production of collagen, which not only assists in restoring moisture to dry skin but also helps reduce redness.
Also included are anti-pollution and digital device repairing ingredients Trehalose, Galactorabinan, and Scendesmus Rubescens Extract. This newly introduced technology strengthens the skin barrier function from the exposure and damaging effects caused by cell phone and computer use.
Contains 800 mg of Full Spectrum hemp-derived cannabidiol extract, essential oils, and powerful terpene plant extracts blended perfectly for maximum effectiveness. MCT oil is effortlessly absorbed by the body making it a great carrier for CBD Oil. This is why blending CBD in MCT oil is so popular.
Naturally Power-Packed Ingredients Create Results
---
The KULCBD Get Glowing Beauty Kit contains a carefully thought out system by skin care and CBD experts who chose each ingredient to work collectively to serve a specific purpose. With continuous use, a noticeable more youthful, radiant appearance can be achieved!